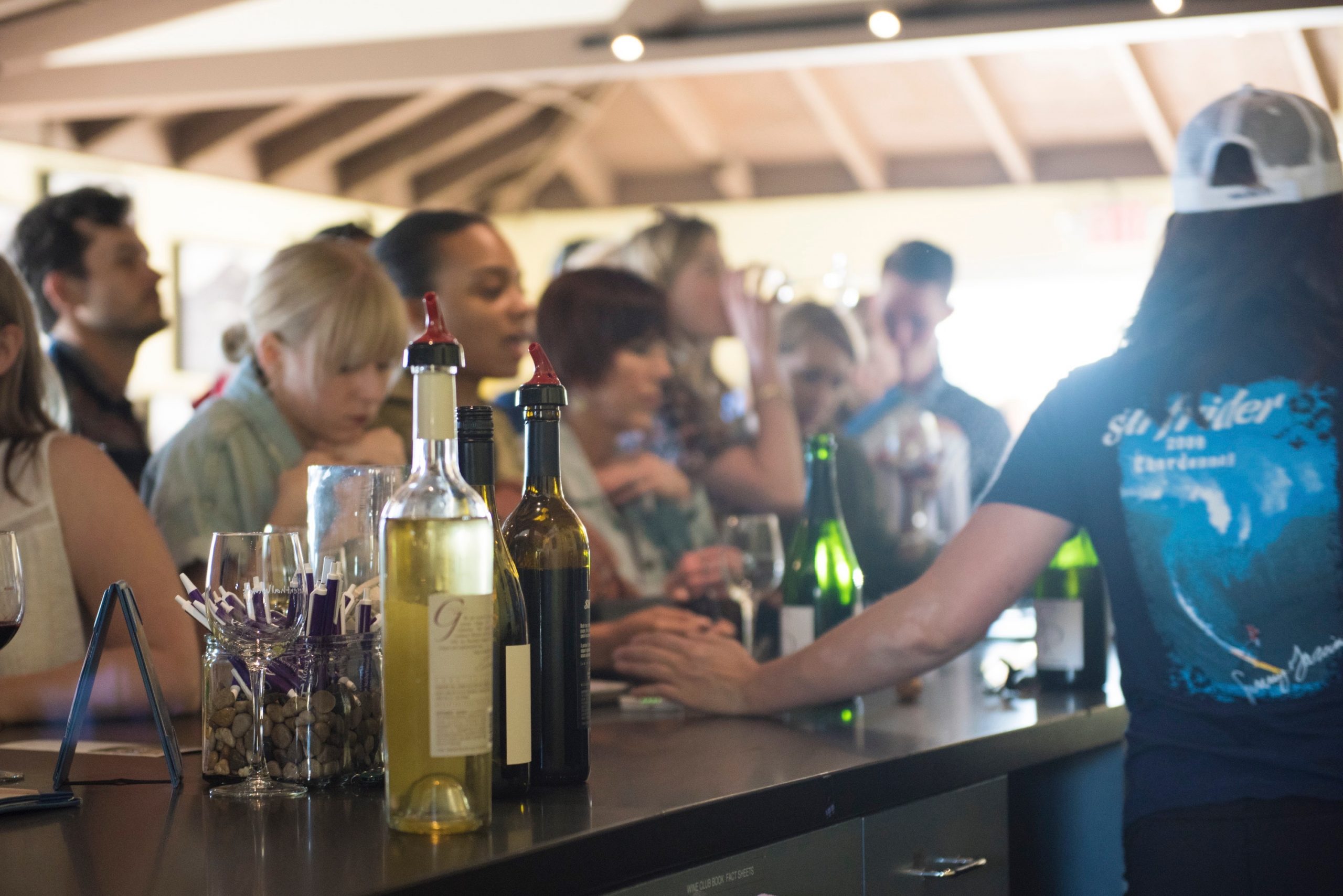 Wine tasting is no longer just about sipping.
Wine tasting has evolved into a momentary vacation that allows you to sip, savor and relax in some of the most beautiful locations across the globe. The experience of wine tasting has become a social sport within the state of California. This summer, instead of leaving the state in search of the perfect getaway, come spend your time at the Rosenthal Wine Bar & Patio in Malibu. A breath of fresh ocean air only a short drive up Pacific Coast highway from Downtown Los Angeles. With ocean views, Rosenthal is nestled between Topanga Canyon and the Pacific Ocean.
The perfect getaway for couples looking to spend the afternoon in a romantic Malibu Oasis, buy a bottle
of wine and enjoy sitting on our patio.
For the group of friends looking to get out of the city, come sip and spend the day dancing and drinking on the patio. For larger parties, reserve patio space for birthdays, anniversaries, bachelorette parties and more! With live music, food trucks and plenty of wine, Rosenthal is the place for all occasions.
We accommodate couples, small gatherings and large parties all day/7 days per week.
During the weekdays we function as a Tasting Room. With knowledgeable and outgoing staff to take you through
wine flights and creating a more personal wine tasting experience. Enjoy what you taste? Order a glass
or bottle of wine and enjoy the music filled patio all day long. Happy hour is Monday through Friday
from 4pm-6pm.
But nothing is better than the weekends at Rosenthal. Recently rated on Yelp as one of the Top 50
daytime hotspots in America, the patio becomes a beachfront day club. With everyone holding a wine
glass, live bands playing all day and food trucks changing every weekend, the patio is the place to be all
summer long. Wine tasting under the Malibu sunshine, dancing the day away.
We open at 11am on weekends, live music will be playing until 8pm, DJ's at least twice per month, food
trucks every weekend, Jewelry and Fashion Vendors and the most fun wine drinkers from around the
Greater Los Angeles area.
Without a doubt, the place to enjoy the warm California sunshine, the fun spirited Los Angeles residents
and visitors and the best day club in Malibu. Dress to impress, pose on our landmark giant blue beach
chairs and be sure to post your photos to Instagram! Tag us in your photos for a chance to be featured
on our page.
Let us change the way you Wine Taste. Make Malibu your summer destination and we will make
Rosenthal the perfect getaway.
**Note: Saturdays and Sundays we are 21+ ONLY (No infants, babies in strollers or being carried. We
also require a reservation for groups of 8 or more and have a bottle minimum plus 20% added gratuity
for groups larger than 8)
Follow us on IG @RosenthalWines or call us today to make a reservation 310-456-1392
Written by:
Dria Butler
www.WanderForWine.com