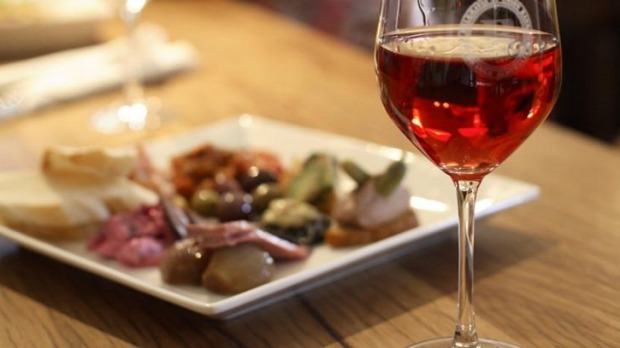 Anna Marie's One Pot Spicy Sicilian Pasta Recipe
2 tbsp olive oil
3 cloves garlic
1 tsp sea salt
Pinch black pepper
1 pound hot Italian sausage, removed from casing
1 pound rigatoni, penne other pasta
1 tsp red pepper flakes
1 cup dry white wine
2 cups diced tomatoes
1 lb fresh spinach
1 cup basil, finely chopped
1/2 cup parmesan cheese
Parsley to garnish
Boil 4 quarts of water, add the salt and stir. Add pasta, stir continuously and cook for 8-9 minutes. Ladel out one cup cooking liquid and reserve. Drain pasta and set aside.
In the same pot over medium heat the olive oil.Add the garlic and saute for 1 minute over medium flame. Add red pepper, sausage, and break into small pieces using a sturdy wooden spoon. Add the wine, and keep stirring, scraping the cooked bits on bottom of pan.
Simmer and reduce wine by half. Add the basil and cooking liquid, stirring all the while.
Continue to cook over medium heat; add the diced tomatoes and spinach.
Stir and simmer for 5 minutes.
Add the cooked pasta and toss vigorously to combine. Serve with plenty of parmesean and parsley. Buon Appetitto!
Recipe by: Anna Marie Giambanco DiPietro