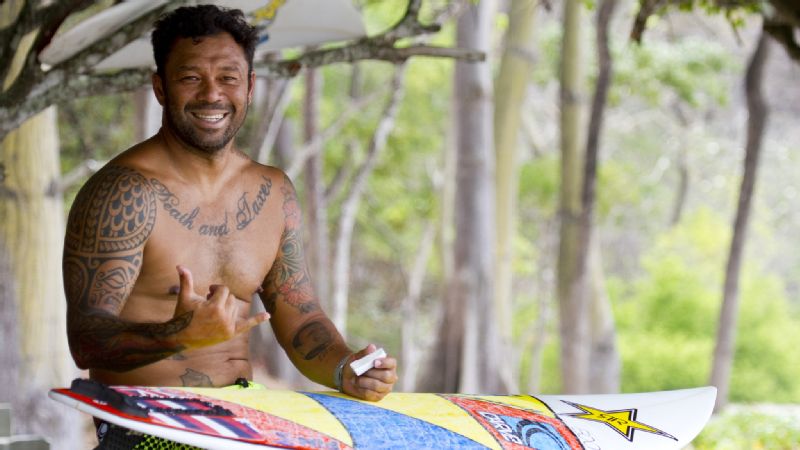 The beach communities around the world honor and pray for Sunny Garcia. The Hawaiian native and Men's World Champion took the surfing world by storm with an outstanding career of over 20 years competing full time. In 2010, he was inducted into the Surfing Walk of Fame located in Huntington Beach, California. In 2015, Sunny was elected into the Hawaii Sports Hall of Fame.
The surfing legend who can be found on the 2008 vintage of our Surfrider Chardonnay has ignited a love for the ocean and an awareness of mental health throughout his career. The Surfrider label at Rosenthal Wine Estate was developed to outsource grapes from throughout California while donating proceeds to ocean organizations to help preserve the beauty and wildlife of the oceans around the world. It was with absolute pleasure to feature Sunny Garcia on the 2008 label. He is a force of nature in the surfing community.
The video montage created by Taylor Steele honors the surfing veteran and ignites an outpour of love for Sunny Garcia.
Written by: Dria Butler
www.WanderForWine.com